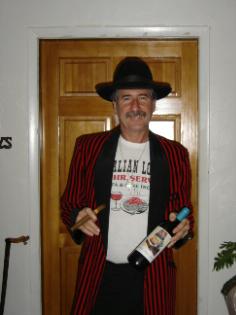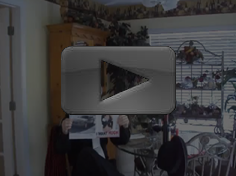 People/Subjects of Interest:
www.memorystreets.com
Books of songs and trivia games for nursing homes/assisted living, etc.
www.LipDubNaples.com
Singing and dancing in the Streets...
Edgarcayce.org (Psychic)
Ken Burns Documentary
Check out "National Parks"
James A. Michener
To know the real pirates get, "Caribbean"
David McCullough
Learn about the people & events that created this great country.
www.ClarkHoward.com
Great read for teens, start saving now for 7 years to have a million dollars at 65 yrs old! See his chart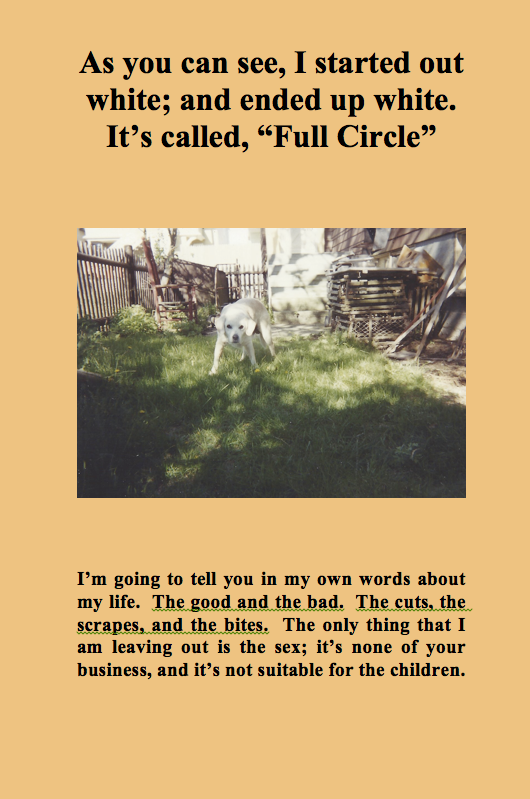 MUFFIN
I'm going to tell you in my own words about my life. The good and the bad. The cuts, the scrapes and the bites. The only thing I am leaving out is the sex; it's none of your business, and it's not suitable for the children.
Now, I say "in my own words", knowing that you are intelligent enough to know that I can't type, so Jim / Dad will be putting my story down on paper. Trust me, we were so in tuned for 15 years, you can feel secure in what you will read will be the truth; and just as I would write it, if I could.
Our minds were so much alike, at times it was scary. Sometimes I would look at him and he would finish my thought. "Do you want to go out?", he would say. And I did! Other times I would look at him a certain way, and he would say, "Are you hungry?" And I was!
I call him Dad or Jim, for he was both, and more. Yes, he was my teacher and my bud. We did everything together. He even risked his life for me, more than once! A better man a dog could not ask for.
Click to Buy Now
OPEN LETTER FROM
"THE MUFFIN"
To Whom It May Concern,
First, I'd like to thank you all for showing an interest in my life. It had its ups and downs, its "trials and tribulations"; but don't we all. Secondly, and more importantly, on behalf of all us dogs, I'd like to thank all you nice, caring people that take us in. We don't ask for much: a roof over our heads (protection from the elements), water, some food, and of course some pats and scratches every now and then. And in return we give you loyalty, love, and protection by way of our barking of an eminent danger. Of course, some of us will take refuge (hide) under the bed when there is thunder, Hey, we all can't be "bravehearts".
I would like to leave you with some advice (helpful criticism). When walking your dog at the end of a leash, do not yank it when he or she stops to smell things. It's very annoying. That's a big part of our life; to smell scents. In fact, I think it's part of our job – to know who or what has been in our area. Another thing, if you want to smoke, go out side. That stuff stinks! Last but not least, the food situation. If we are not eating what you are putting down, maybe it's not good. Try something else. And (this should upset the doctors) give us some table scraps (we're not proud). That's all I ate (a long with some Haagen-Dazs ice cream every now and then), and I lived to be 105 years old.
So, in closing, I would like to say thanks again from all of us for all your love and companionship. See you all back home (Heaven).
Peace and Love,
Muffin